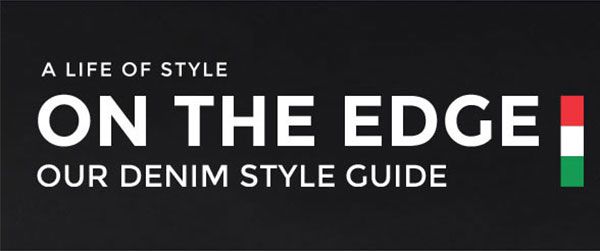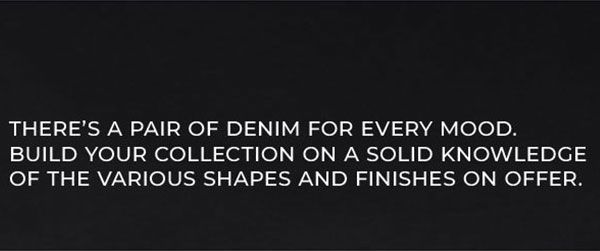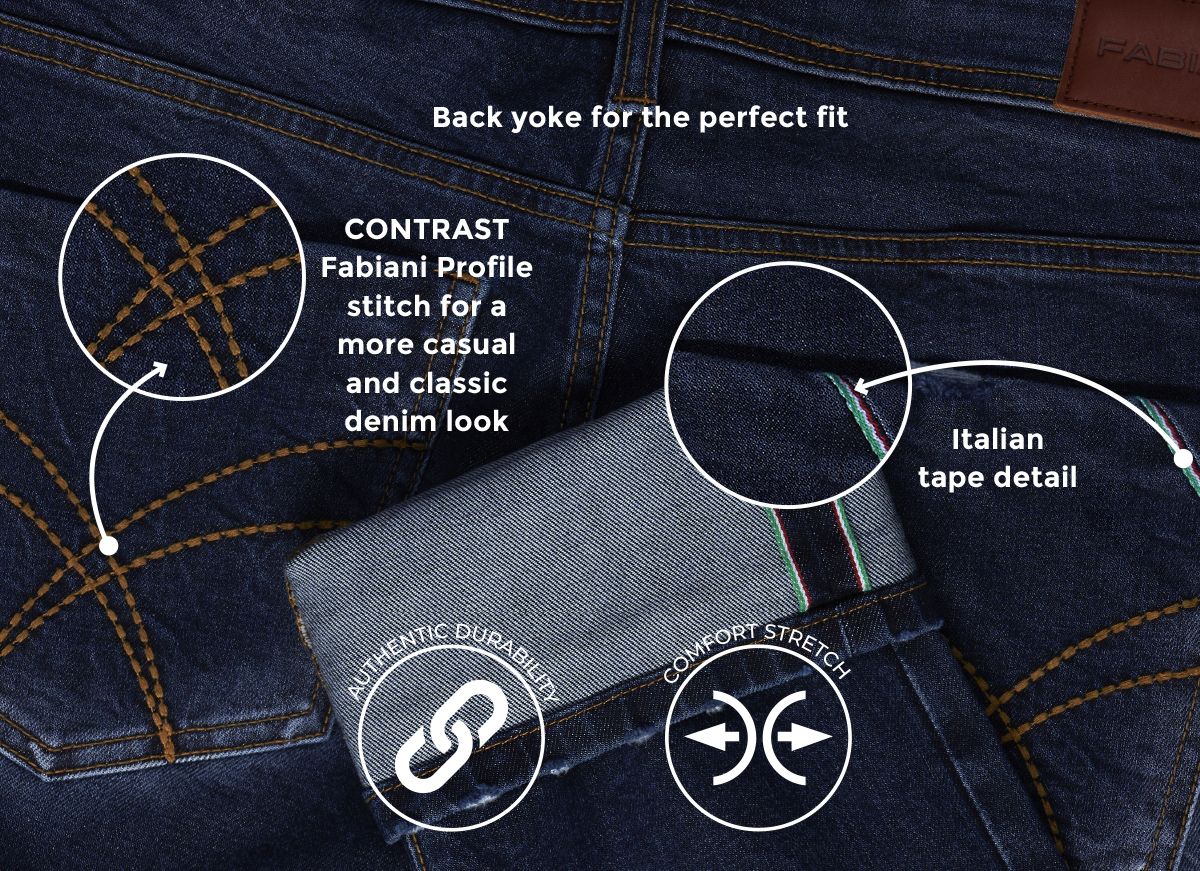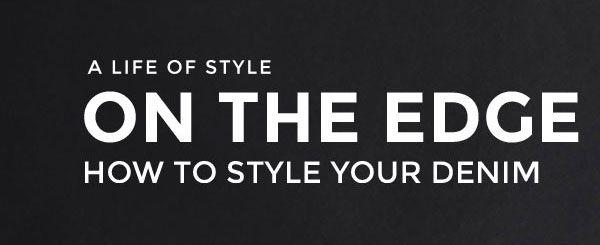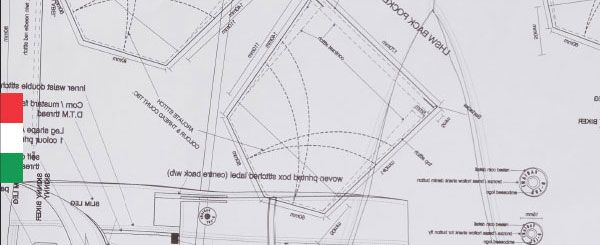 Denim In The Work Place

---

When choosing a pair of denims for the work place, try keep your company's corporate identity. If it is a smarter look, make sure they are too:

Darker
deep indigo, black or grey, no light or bright blues.

Tighter
close fit in the crotch, nothing saggy.

Simpler
than your more casual styles, with some taper to the legs, no boot-cut or flared at the ankle styles.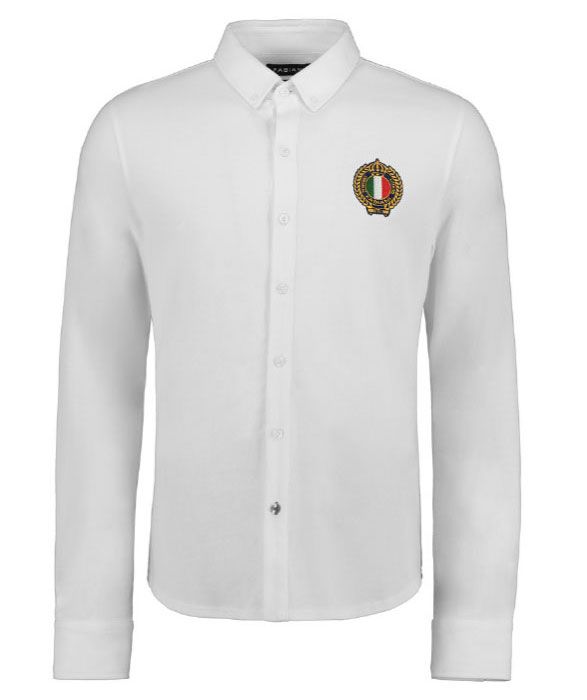 Pair yours with a cool knit shirt and open collar for a relaxed smart look.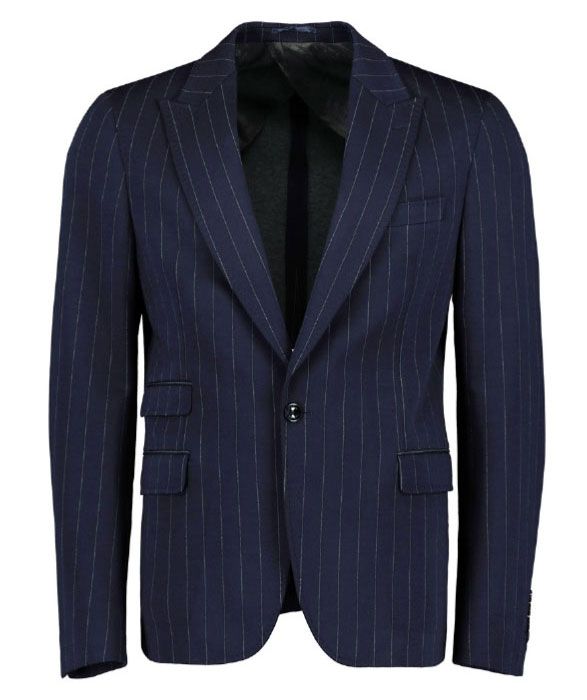 Layer your look with a blazer or suit jacket to elevate your outfit effortlessly.
Balance your ensemble with a pair of our luxury leather sneakers that will give you sharp and comfortable style throughout the day.
Denim For Off Duty Style

---

When choosing a pair of denim for your downtime, get more creative with your style choices. Select styles that are:

LIGHTER
light wash and mid wash denim.

LOOSER
a more casual look can mean your denim doesn't have to be as tight.

STYLED
Rip & Repair detailing, crease lines, print and colour detailing.
There are several ways you can dress down your casual denim and still maintain a classic look.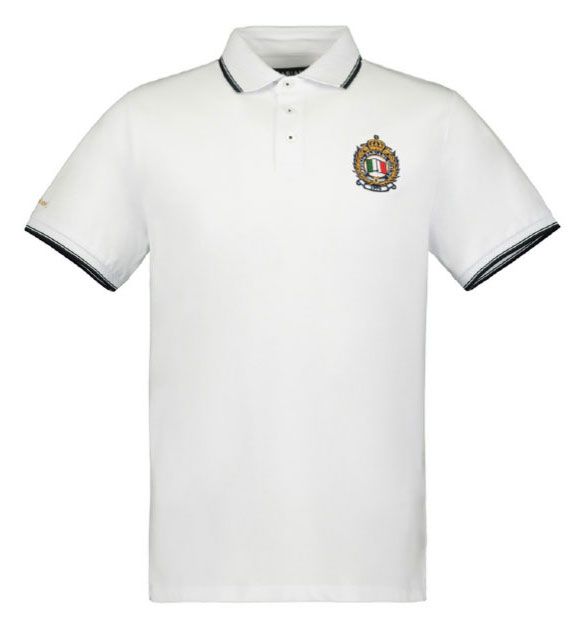 Pair yours with an iconic polo shirt for a relaxed yet polished look.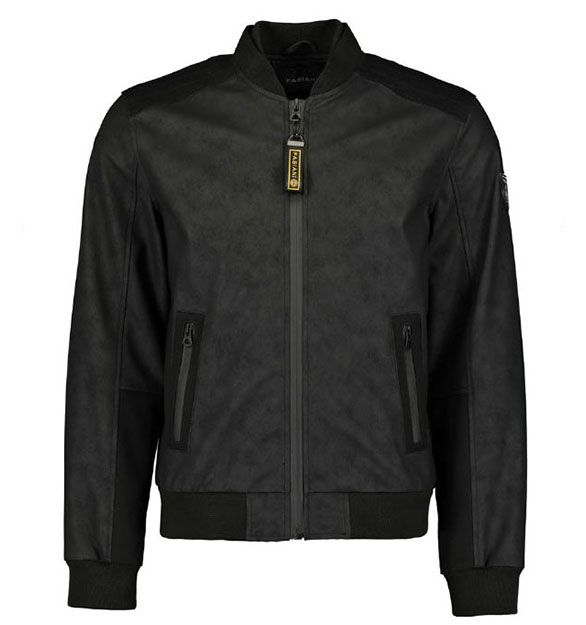 Layer your look with a jacket to achieve a sporty feel.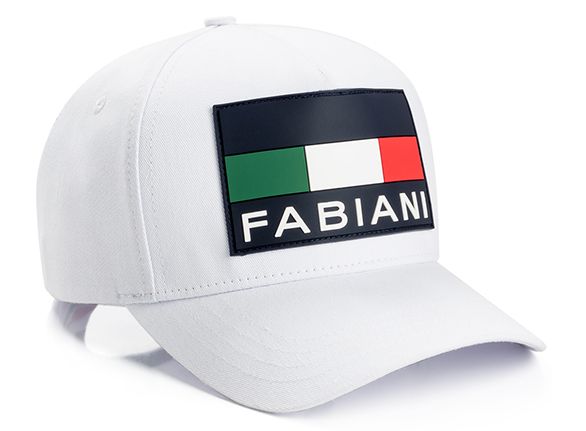 Top it off and complete your look with one of our refined caps.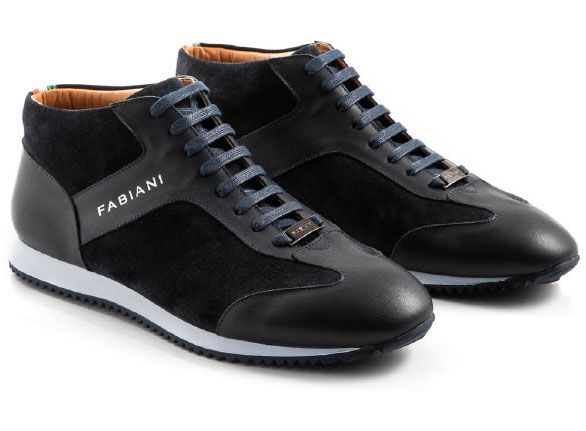 Add the finishing touches by pairing your denim with our luxury leather sneakers that will give you unmistakable style.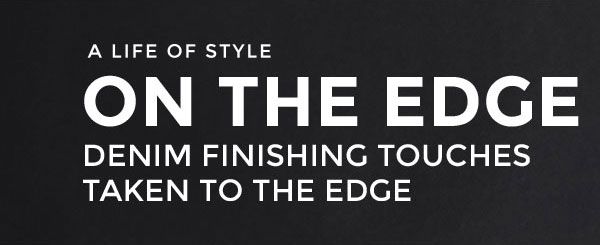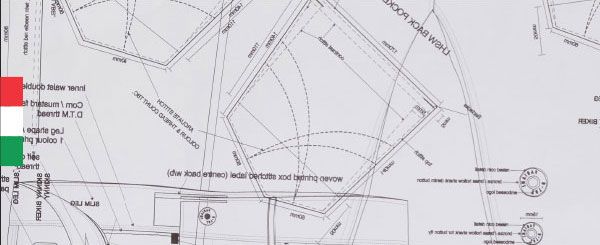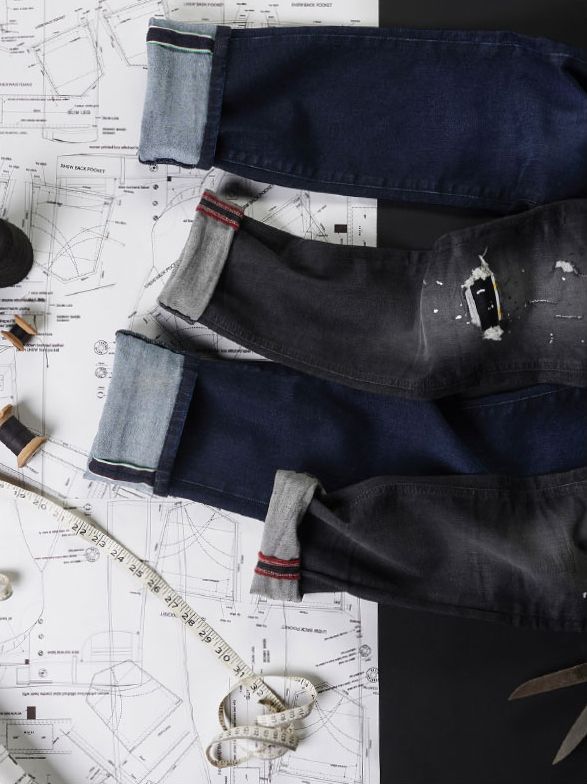 DARKER

Denim that is distressed using tools, stones or lasers.

Distressing techniques that give denim character and unique personality.

Denim fabric is torn, ripped and patched in various ways to make each style unique.

Light Wash Denim

Denim that has been washed or worn until all the dye has leaked out.

Denim with a lighter blue shade, created through a bleaching/washing process.

All light washes start with a base of dark indigo and is then treated, bleached and washed to have the desired lightness.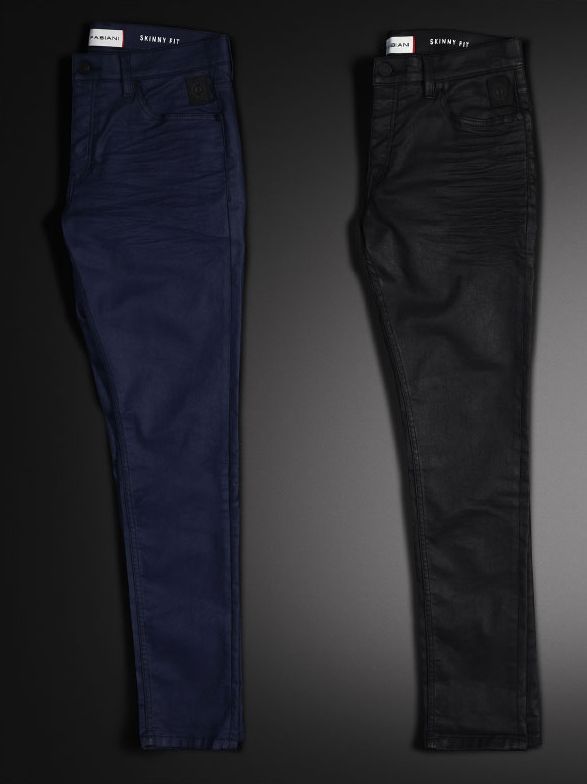 MID WASH DENIM

Denim that has undergone a longer washing process to remove more of the indigo dye colour, giving the denim a softer handle compared to the raw denim.

Washed less than a light washed denim, and more than a dark wash to create a medium blue look.


COATED DENIM

Denim that is coated with a pigment to give it a wax like finish that is usually painted or machine-applied. It is made to wear and fade in places after being worn often.

Denim fabric that is coated with a wax-like medium to give it a slight shine and smooth finish. Coated denim can be done in any colour or shade.
Whiskering
---
The thin lighter lines are visible mostly on the top area of the denim, underneath the pockets, at the hem area, on the front knee area and behind the knees. Fabiani uses mostly 3D whiskering & hand scraping to create whiskers.

There are 2 kinds of whiskering: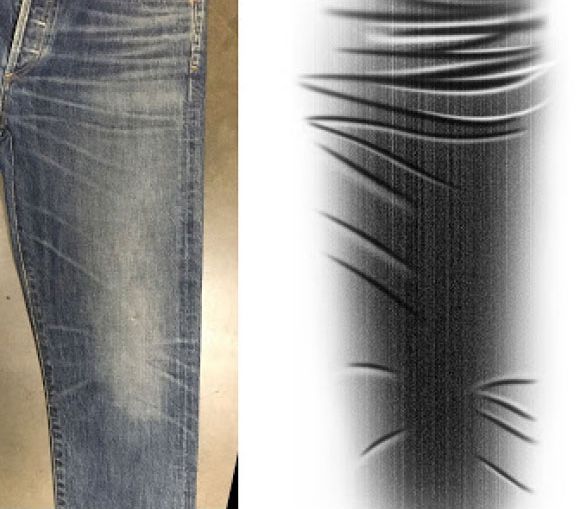 Lazering

Very consistent process and each style looks exactly the same without irregularities.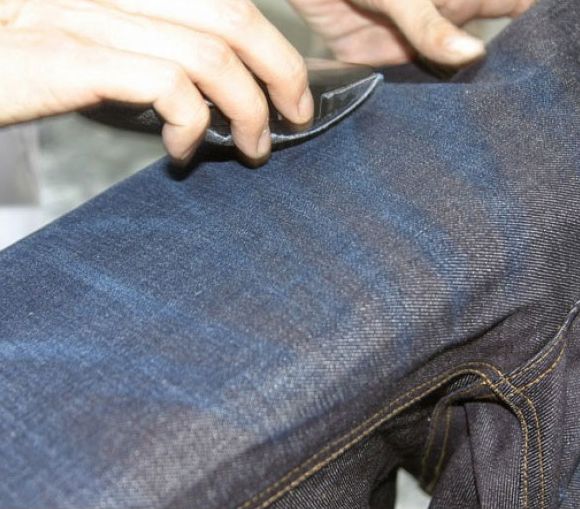 Hand Scraping

A time consuming process, but authentic and done by hand. This creates a unique whiskered look for each individual denim.
2D vs 3D

---

Both styles of whiskering can be present on one denim.

3D
Also has a crease that was created to show the denim fabric with dimension.

2D
Just the lighter area, without a crease. Mostly done on the knee area as 2D.
Rivets
---
The tiny round metal trims on the pockets of denim.

Rivets are placed on areas of the jeans that are most likely to be pulled apart by strain or movement and help reinforce the fabric, thereby making them last longer.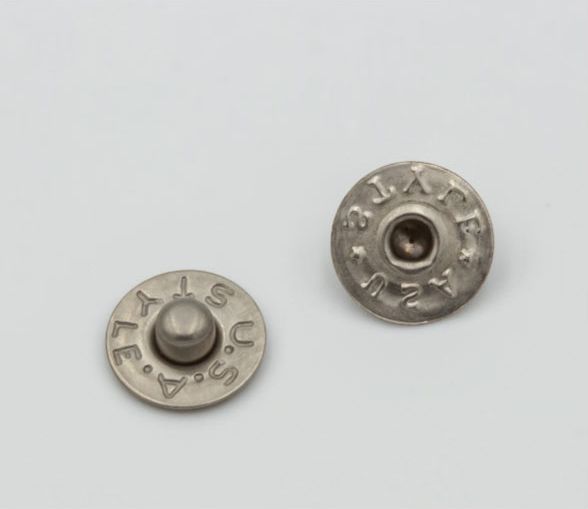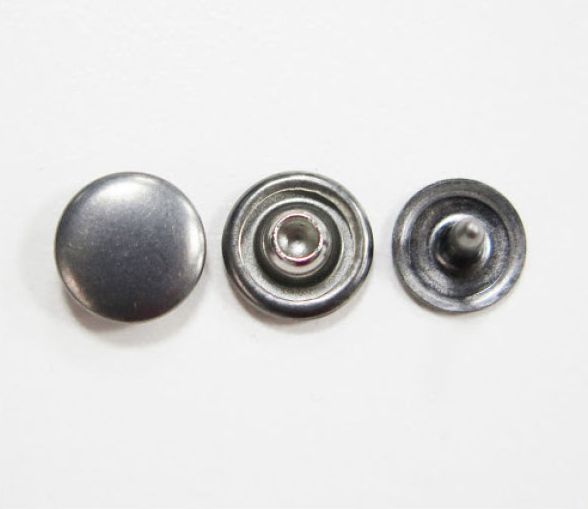 Fabiani only uses branded flat rivets for a masculine look.
We avoid using rivets on our back pockets to prevent damage to seats.
The Differences Between Destroyed, Rip & Repair And Ripped
DESTROYED

Torn to create a hole in the fabric leaving it unrepaired and exposing skin
RIP & REPAIR

Ripped denim that is backed and repaired with another piece of textile. "Patched."
RIPPED/TORN

Weft Threads of the denim fabric are still in place.
WOVEN TWILL (DENIM) /
TWILL WEAVE
TEXTILE – WARP & WEFT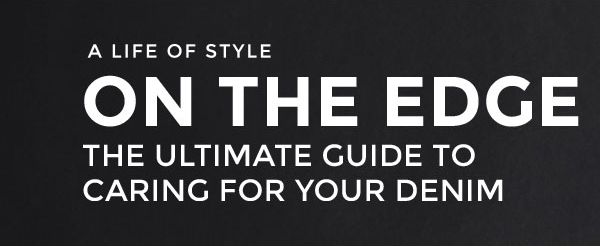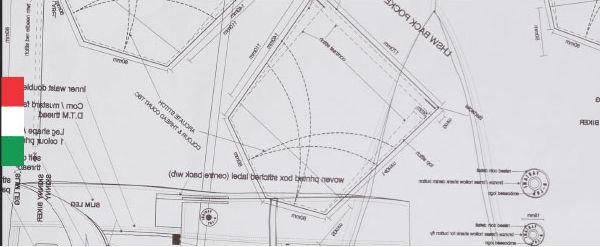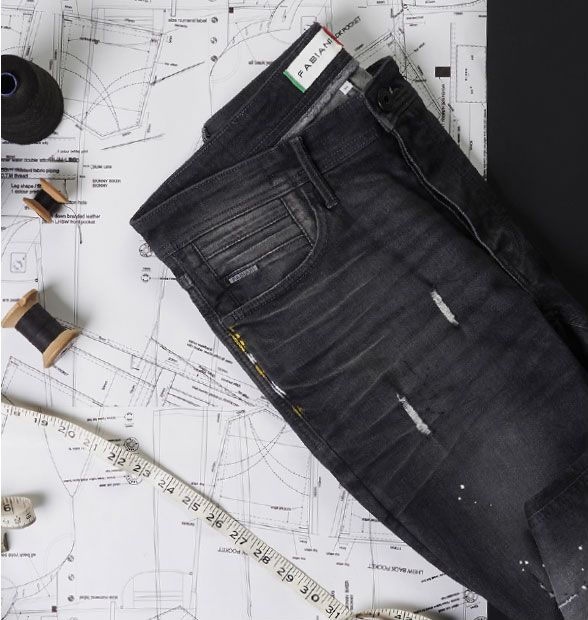 WASH BEFORE WEAR

Should you wash your new pair of jeans before wearing them?

Yes, as this helps prevent dyes from bleeding onto your skin and other clothes. Wash seperately on the 1st wash or with like colours.


KEEP IT COOL

Cold water keeps the denim colour you love so much. This will also protect the denim from shrinking and prevent the colour fading.

Wash them inside out to add more mileage to your jeans. Cold water is also better for the environment so everyone wins.

LESS IS MORE

Keep the character of your jeans and make them last longer by washing them less. Wash them every 5 - 10 times depending on how much dirt you have on them.

If you need to spot clean in-between washes, us a damp cloth and a mild soap to remove any stains or dirt.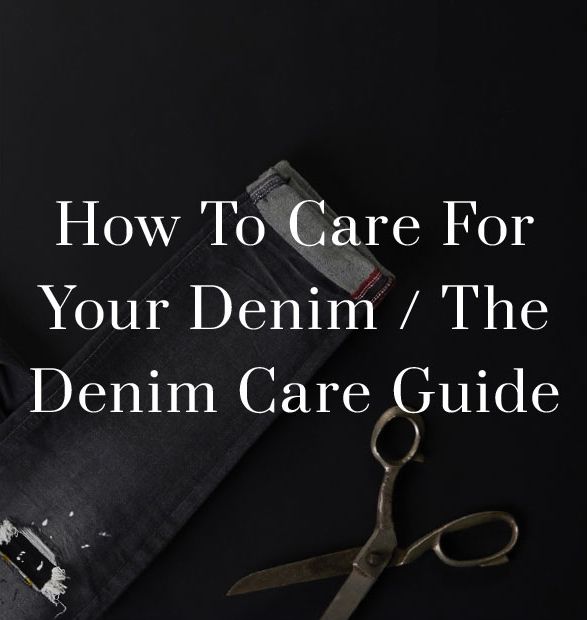 ON THE LINE

Drying your jeans on the washing line instead of in the tumble dryer will prevent them from shrinking and changing shape.

You will also maintain the fibres of the denim fabric for longer-lasting wear-ability. Hang inside out on the line to prevent sun bleaching.

THE TEST OF TIME

Don't part with your favourite denims when they start showing signs of tapping out.

We have tailors in selected Fabiani and GSR stores that can assist with the longevity of your jeans so you can keep the miles going on your investment piece. or shade.

FREEZE

Urban legend has it that if you put your denim in a packet in your freezer, you can kill the bacteria on them.

This may help keep them cleaner for longer between washes and maintain your colour. Don't take our word for it, try it out.